Dance classes in Jena - Brazilian Zouk​
Regular Zouk dance classes have been being taught in Jena for more than 6 years.
For some time, these classes were being organized within the Hochschulsport of the University and now also directly by Zouk Jena

Weekly Zouk courses (Registration required!)
Monday @ Haus auf der Mauer – Johannispl. 26, 07743 Jena

How to learn Zouk - Structure of our dance classes:
Registration:
Keine Veranstaltungen
Registration:
Keine Veranstaltungen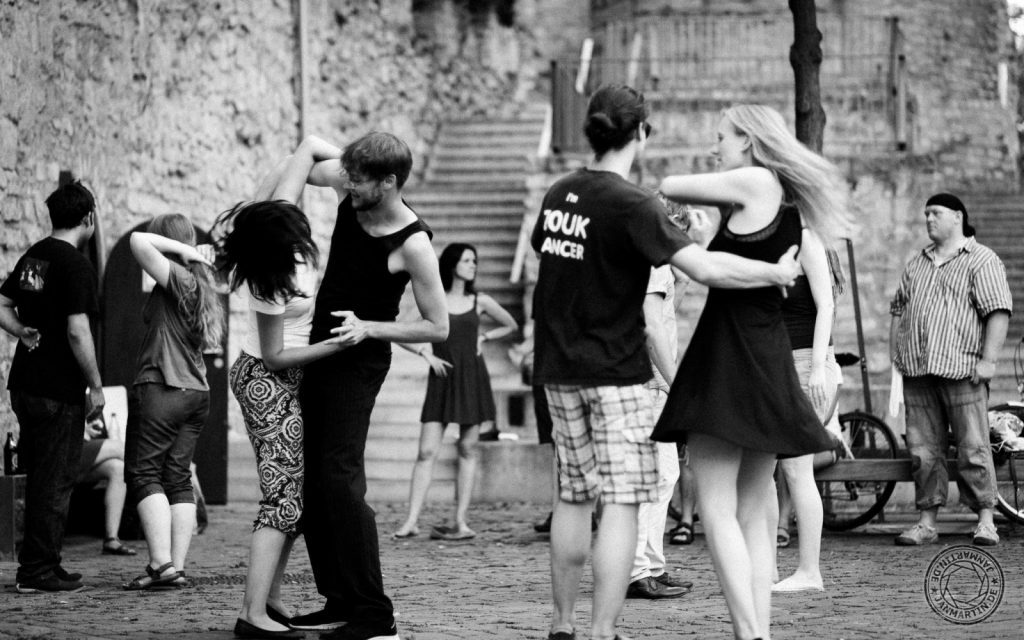 The Zouk Intermediate course are ongoing classes that take place continuously.
Language: English
IMPORTANT:this course is only for intermediate and advanced dancers. REGISTRATION IS ONLY POSSIBLE UPON AGREEMENT WITH THE TEACHERS. If you are interested in joining the course, you are welcome to contact us via the contact form.
DANCE Zouk - REDISCOVER YOUR LIFE