Date/Time
Date(s) - 04/12/2021
Ganztägig
Location: KuBuS
Event:
We are very happy to invite you to Jena to spend a day full of Zouk with us, taking place on December 4th 2021.
This time, we are very excited to welcome Fernando & Olga for the first time in Jena!
Fernando & Olga are not only amazing teachers, they are also well kown for running the Bremen Zouk Community – the biggest and most welcoming Zouk Place in Germany.
Time Scedule:
12:00 – 15:30: 3 hours of intermediate level workshop (knowledge on head movements expected)
20:00 – 21:00: 1 hour of open level workshop
21:00 – 01:00: Zouk Party
Full Pass Registration (intermediate level):
3+1 h of Workshops + Party for 45 €
Open Level Workshop & Party:
1 h of Workshop + Party for 15 €
Only limited spots available! Registration online (see below), payment at the door (cash)
Party:
Registration will open on November 28th and ONLY if spots are still available by then.
———————————————————————————————-
Please let us know as soon as possible if you cannot make it to the event, such as new Covid regulations or illness, so we can accept candidates from the waiting list!
Covid Regulations:
The whole event will be under 2G+ regulations, i.e. all participants have to be vaccinated, recovered and tested. With this, we implement current regulations of the city of Jena. Please be aware that these may be matter of change and inform yourself here (zouk-jena.de) or at the city's website (https://gesundheit.jena.de/en/coronavirus) before the event, thank you!
The Event is in cooperation with: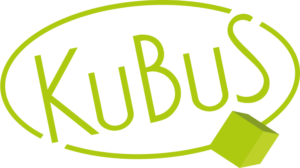 Categorie:
Booking
Buchungen sind für diese Veranstaltung nicht mehr möglich.