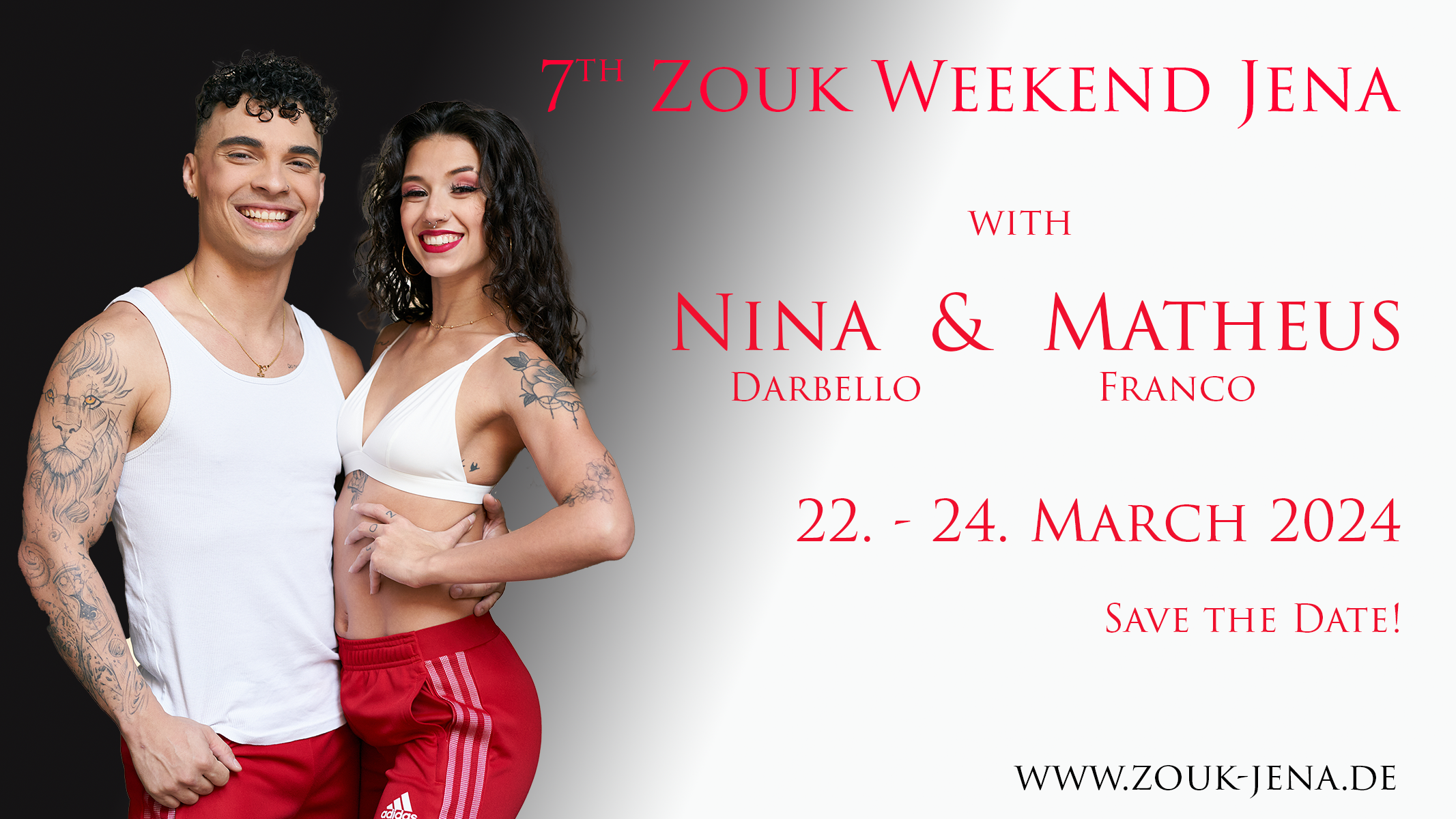 We are extremely delighted to welcome the two amazing world-class teachers to Jena, who will bring the new generation styles all the way from Campinas/Brazil in our 7th Zouk Weekend: Nina and Matheus

Therefore, we invite you all for a terrific Zouk Weekend to come, taking place in March 2024 (22. – 24.03.2024).
We are looking forward to enjoying 8 hours of Couple and Solo Workshops with Nina and Matheus, accompanied by Parties on Friday and Saturday night.
Time Schedule:

To be announced.
Location: The entire event will take place at the KuBuS in Jena-Lobeda (Theobald-Renner-Str. 1a, 07747 Jena)
Level: The classes will be tailored for intermediate level dancers, who have about~ 1 year (or more) of Zouk experience. Confident mastery of the basic figures and basic knowledge on headmovement techniques are desired.
The event is limited to 50 participants to ensure individual feedback by the teachers and to create the well-known ZWJ-familial atmosphere 🙂
Tickets are non-refundable, but can be passed on to other participants without additional fee.
Waiting list:
Please book a ticket for the waiting list, if you like to be contacted in case we receive short-term cancellations. For this, please comment your preferred way to be contacted (email/ phone/ messenger) on a short term basis.
———————————————————————————————-
Please let us know as soon as possible, if you cannot make it to the event, so we can accept candidates from the waiting list!